Divoce And Selling A Home
As Realtors we get to see it all. When working with people and the public you often get to deal with, and help, people in some of life's most challenging and exciting situations. If you search
for a top 10 list of life's most stressful situations, you will likely find 'Divorce' at the top of that list. If you keep searching that list usually further down you will find 'Buying or Selling a Home'. Put these two together and you can have a really unpleasant situation on your hands.
Many times when people decide to get divorced the sale of property is necessary and often the last item to accomplish. Whether it is a mutual decision or court ordered, rarely is this an easy situation. It takes a true professional to help guide and navigate one, or both parties, through this process. So, from our perspective here is what we know that can make this difficult transition a little easier.
What are your options?
There are three basic scenarios available to couples who are getting divorced. Do your research and know which one is the best for you.
One spouse keeps the use of the home and occupancy of the home for a specified period of time. Often this is tied to the length of time it takes for the youngest child to turn eighteen at which time the home can be sold.


One spouse buys out the others spouses legal interest and keeps the home.

The house is sold immediately and the equity, if any, is split between each party.

If selling is the only option available then here are a couple things to consider.
Getting on the same page
This can be one of the most difficult things to do based on the situation. But the truth is, the more you can get on the same page the better. We recently helped a couple sell their home due to a bitter divorce. The wife wanted out of the home because of the memories, but wanted top dollar for the house. The ex-husband had already taken a new job, in a new city, and just wanted out. He was happy to break even and just dump the house. This made our job very difficult with two people so diametrically opposed.
You may not be able to agree on much, but try to agree on the exit strategy. Allow your Real Estate professional help you find common ground. Questions to answer are…
What is a happy sales price for both parties, if both parties are involved?

What is your bottom line?

How will fees and proceeds be split? Mutual agreement or Court order?

Who will live in, or be responsible to maintain, the home during the sales process?

Who will be paying the mortgage until closed?

Who will be responsible for the Utilities?

Will one of you be living in the house?
Many of these questions have to be answered by normal sellers, but when getting divorced they become more difficult to answer.
Communication is Key
Being a good communicator is paramount in any situation. Being willing to communicate is something else all together. We once worked with a couple who was selling their home because of a divorce; they were so at odds that they could not even be in the same room together. Communication was a huge issue as we worked to sell their home. They even wanted separate emails and did not want to be copied or have their ex's emails addressed on the same email. This is where a true professional works hard to give each client what they need and require at that given time.
Closing was even more interesting. We originally tried to schedule them for separate times at the closing attorney's office; unfortunately, due to some misunderstanding on the husband's part, they both ended up at the attorney's office at the same time. We were able to get them in two separate rooms, and the attorney did a great job handling the situation, but the tension was so thick you could just about see it and smell it in the air.
Try to be a good communicator because in the end we all have the same goal: to get the home sold. I know this may not always be easy but when people can communicate and work together we can shorten the process and get things moving much faster with less headache.
Do's and Don'ts
Divorce is never easy, even when it is an amicable situation. Just as hiring the right attorney can make all the difference; having the right Realtor is paramount. You need someone who will alway
s be professional, discrete and work towards the common goal of getting your house sold. Here's how you can help:
DO hire the right Realtor experienced in divorce sales.

DO discuss market value and bottom line needed to make the sale.

DO communicate needs and desires and share any court orders with your agent.

DO listen to your Realtor; you hire experts for a reason.

DO show a united front, even if you can't stand each other. If buyers smell blood in the water if could affect the offers you receive.

DO work toward the common goal of selling, so everyone can move on as quickly as possible.

DON'T let your emotions make your decision. Use your realtor as a sounding board and listen to their advice.

Divorce is never easy and selling a home can be complicated. Having a discrete and professional realtor to help you through the process will give you peace of mind. Let us help you make a difficult transition easy and hassle free, so you can get on with your fresh start. Take a look at what others say about our service here.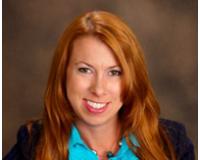 Author:
Allison Chappell
Phone:
256-529-8860
Dated:
February 13th 2016
Views:
4,905
About Allison: Military Relocation Specialist Associate Broker CSP ...